La definizione di "business" di Abell
Come già accennato nel post del 10 dicembre, analisi strategica e modelli di pianificazione strategica vengono sviluppati sin dagli anni Cinquanta.
Negli anni più recenti, si preferisce parlare di analisi dei "modelli di business". [1]
I "modelli di business" sono considerati modelli analitici dei drivers della capacità di una organizzazione di stare sul mercato e soddisfare determinati segmenti di clientela molto più utili dei business plan, anche a causa della rigidità di questi ultimi. Essi descrivono i tratti essenziali di una organizzazione a partire dalla business idea. Per usare le parole di David Teece, sono "a conceptual, rather than financial, model of a business" (Teece 2010, p. 173).
Su questa evoluzione dell'analisi strategica hanno inciso ampiamente, anche se in modo indiretto, alcuni contributi di Dereck Abell (segnatamente quello seminale del 1980).
Secondo Abell, la questione della definizione del tipo di business/area di affari di una impresa, può essere messa a fuoco attraverso tre domande fondamentali [2]:
WHO?: chi sono i destinatari finali che traggono vantaggio dalla "proposta di valore" (gruppi di clienti),
WHAT?: questa domanda implica in primo luogo una approfondita analisi dei bisogni del segmento di clientela servito e, di riflesso, una adeguata definizione del prodotto o dei servizi con cui l'organizzazione corrisponde alle richieste dei clienti ("funzione d'uso" o "proposta di valore" dell'organizzazione),
HOW?: quali sono competenze distintive su cui contare e processi/tecnologie, o anche forme del prodotto, in forza dei quali una organizzazione può creare/trasferire valore ai clienti e soddisfare le loro esigenze. In un contributo successivo, pubblicato in Italiano nel 1994, Abell chiarisce che con la domanda HOW?, in ultima istanza, si descrive "una 'forma di soluzione' dei problemi del cliente" (Abell, 1994, p. 64)
Abell's framework e "business model" canvas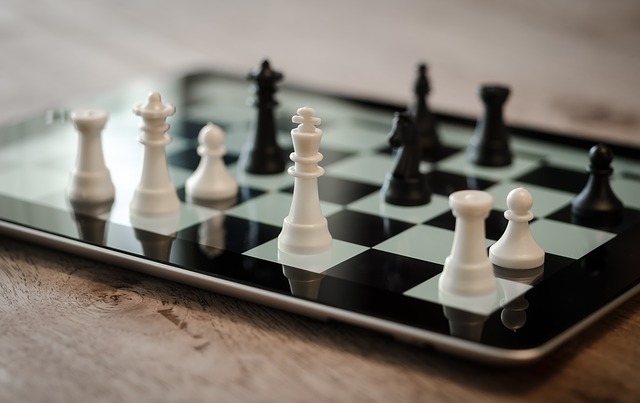 Il concetto di "business" così formulato – in sostanza, uno "spazio" intermedio di analisi fra il settore di attività (industria), il mercato e l'impresa – «consente di accomunare quelle imprese che si rivolgono a un medesimo gruppo di clienti serviti con un'unica tecnologia per soddisfare la medesima funzione d'uso» (Baglieri et al. 2013, p. 46)
Mutatis mutandis anche il "modello di business" canvas si può impostare sulla scorta delle tre domande fondamentali alla base della definizione di "business".
Il lato destro del modello canvas, infatti, è imperniato sulla domanda WHO?
Il lato sinistro, fondamentalmente, risponde alla domanda HOW?
La "value proposition" del canvas corrisponde alla domanda WHAT? [3]
Nel modello di Abell (indicato a livello internazionale come "Abell's framework"), così come nel modello di business canvas, è particolarmente rilevante la questione: WHO?
Sempre di più sia le analisi dei modelli di business, sia le analisi e le metodologie sulla formulazione dei progetti di sviluppo socio-economico enfatizzano l'importanza di focalizzare l'attenzione su problemi, aspettative e "disponibilità a pagare" di un determinato gruppo target di riferimento (indicato come "segmento di clientela" nel caso delle imprese commerciali e destinatari finali nel caso delle organizzazioni senza scopo di lucro e dei progetti di sviluppo).
Come già evidenziato in precedenti post, è anche per questo motivo che sia l'Abell's framework, sia il modello di business canvas sono due approcci analitici molto rilevanti per migliorare il modello gestionale di tutte le organizzazioni e formulare la loro specifica "matrice di finanziabilità", cruciale per migliorare il loro approccio strategico ai finanziamenti pubblici. [4]
Riferimenti bibliografici
ABELL D.F. (1980), Defining the Business: The Starting Point of Strategic Planning, Prentice Hall, Englewood Cliffs
ABELL D.F. (1994), Strategia duale. Dominare il presente, anticipare il futuro, Ed. Sole24Ore, Milano, – edizione originale, "Managing with dual strategies. Mastering the present, preempting the future", 1993)
BAGLIERI D., DAGNINO G.B., FARACI R. (2013), Economia e gestione delle imprese. Capacità, processi, competitività, ISEDI, Novara
OSTERWALDER A., PIGNEUR Y. (2010), Business Model Generation, Wiley & Sons, Hoboken, New Jersey
TEECE D. (2010), Business Model, Business Strategy and Innovation, "Long Range Planning", 43, pp. 172-194
**********
[1] In un contributo del 2011, Fielt individua ben 22 possibili definizioni di "modelli di business", Cfr. Fielt E. (2011), Understanding business models, "Business Service Management Whitepaper", Vol. 3, pp. 1 – 50. Si veda anche: Tikkanen H., Lamberg J.H., Parvinen P., Kallunki J.P. (2005), Managerial cognition, action, and the business model of the firm, "Management Decisions", Vol. 43, No 5-6, pp. 789-809
[2] Nel lavoro seminale del 1980 (vedi p. 17), le domande sono così formulate:
who is being satisfied? – Customer groups,
what is being satisfied? – Customer needs,
how are customer needs being satisfied? – Distinctive competencies.
[3] Osterwalder e Pigneur nel loro manuale sul modello canvas (2010, p. 22) definiscono la "value proposition" in questi termini: "The value proposition is the reason why customers turn to one company over another. It solves a customer problem or satisfies a customer need".
[4] Si veda la Nota didattica "Approccio strategico ai fondi europei. Il percorso analitico per la formulazione della 'matrice di finanziabilità' delle organizzazioni" (Nota 4/2016) disponibile nell'area "Open Library" del blog. Avrò modo di spiegare meglio questi temi nel corso del seminario "Modelli di funding degli enti non profit: strategie di fundraising e accesso ai fondi europei" organizzato a Bologna il 9 e 10 maggio p.v. da Eurosportello, struttura di missione di Confesercenti che da anni organizza utili corsi su finanziamenti europei ed europrogettazione. Altra relatrice al seminario sarà Elena Zanella, fra le massime esperte italiane di fundraising.